Louvered Storm Shutters From Louver Shop
Traditional Style with Modern Storm Protection
You don't have to compromise your home's aesthetics to protect it from severe weather.
Our storm louvered shutters look like wood colonial shutters. But they have the strength of aluminum to defend your home against high winds and flying debris. Your shutters can also be reinforced with storm bars for extra protection.
Storm louvered shutters are available in a variety of colors. Your Louver Shop consultant will create a custom plan for your home based on your needs.
Plus, there's no surprises with our exclusive Complete Comfort Pricing™. It's our everything-included service package, with a free, in-home design consultation, measurements, quotes and standard installation. All for free!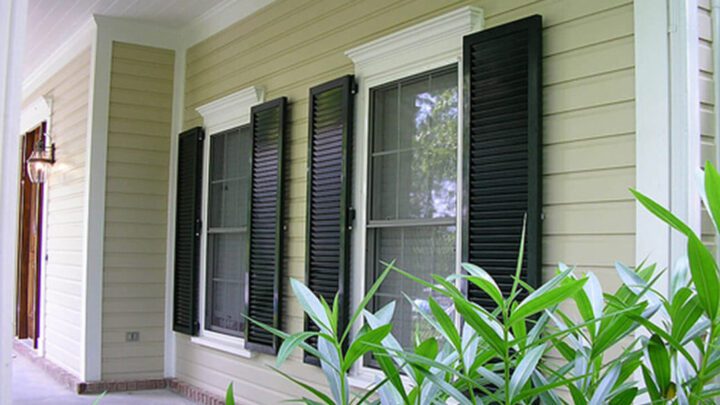 Exterior shutters are not available in all areas. Enter your zip code to check availability where you live.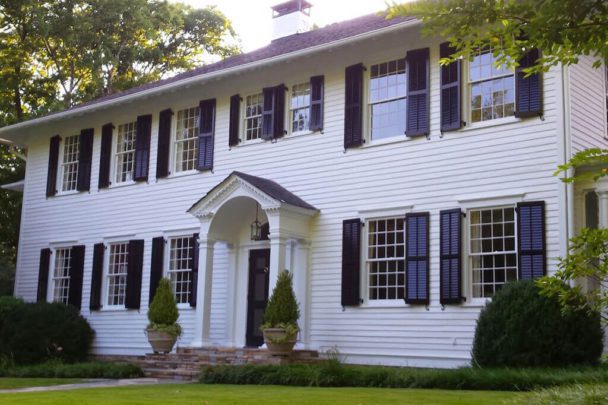 Tested to Keep Your Home Safe
Storm louvered shutters from Louver Shop are tested to make sure they can stand up to high winds and intense impact. They are:
Miami-Dade HVHZ Building Code Approved
Florida Building Commission (FBC) Approved
Texas Department of Insurance (TDI) Approved
Shutters Made Just for You
Material: Aluminum
Width: Custom
Height: Custom
These shutters are available in a collection of customizable configurations, including colors. Request a free, in-home design consultation with one of our professional team members to learn more.
Louver Shop Limited Warranty
We design and build our shutters to provide you with years of satisfaction.
And guarantee them against warping, cracking, chipping, peeling or fading for five years.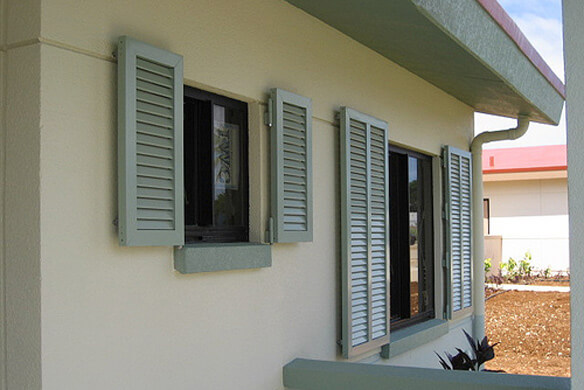 Get Inspired With Our Louvered Storm Shutters Photo Gallery
4 Great Reasons to Choose Shutters From

Louver Shop