LouverTite™
 

Rolling Security Shutters From Louver Shop
Lock Down Your Property with Rolling Security Shutters
When it comes to your home, there's nothing more important than your safety and security. Custom LouverTite™ Rolling Security Shutters make sure you're protected from forced entry and bad weather.
Sturdy and reliable, these permanent rolling shutters take on nearly any challenge—from security to energy efficiency—to keep your space safe.
The secret to their strength is high-quality materials. Made from aluminum, stainless steel and galvanized steel, LouverTite Security Shutters are built to secure your space.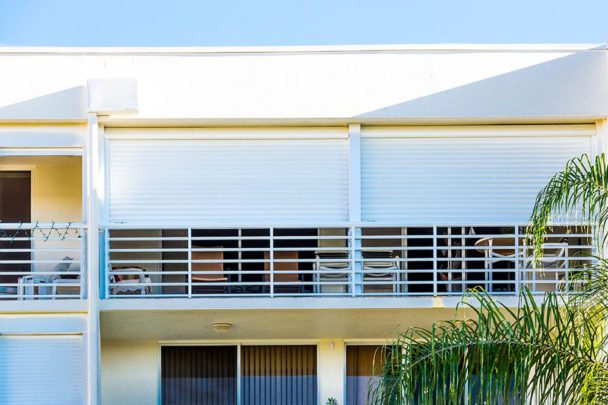 Exterior shutters are not available in all areas. Enter your zip code to check availability where you live.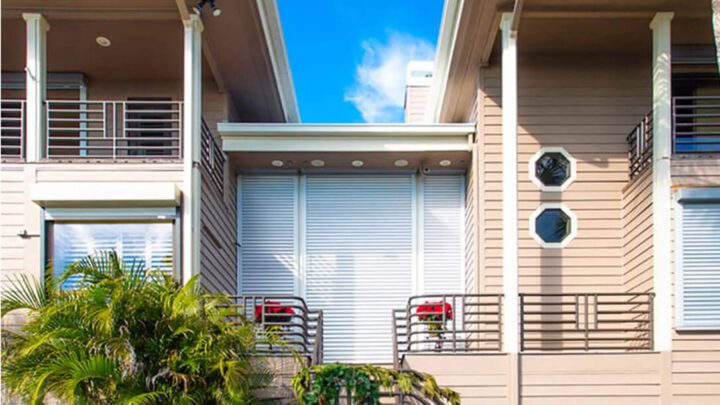 More than Security
Originally created to prevent damage and theft, LouverTite™ shutters also stand up to everyday environmental damage, from rust, rain, wind or hail to extreme temperatures.
When high winds threaten your property, LouverTite shutters have you covered. They can take on winds up to 140 mph, all while protecting your windows and doors from flying debris.
During better weather, LouverTite shutters can make your home more energy efficient. As another layer between your space and the world, they make sure the climate you've created indoors isn't escaping through your windows.
Customized Operating Systems
For property owners who prefer more control over their shutters, LouverTite™ shutters can be opened and closed manually.
For those who prioritize convenience, our automated operating systems are powered by a Somfy motor—warranted for five years—and can be overridden in case of emergency.
Want even more options? Select LouverTite shutters are available with weather sensors. Choose remote control access or connect your shutters to a home automation system.
Your Louver Shop professional can review all the possibilities with you during a free, in-home design consultation.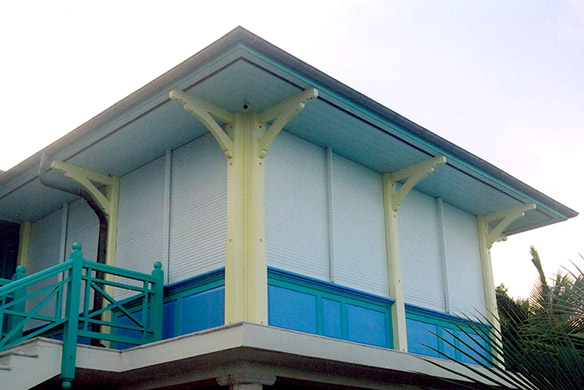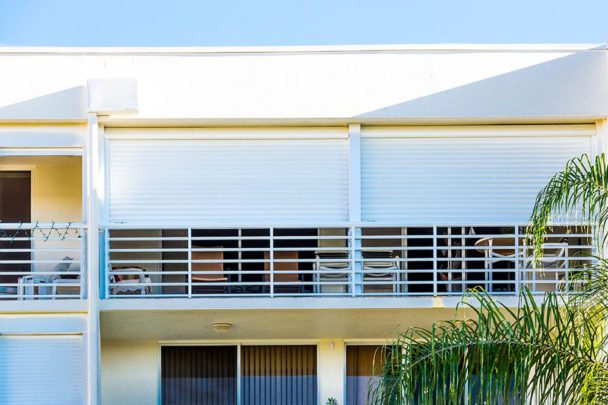 Shutters Created Just for You
Material: Aluminum
Colors: Standard or custom
Width: Custom
Height: Custom
Operating System: Automatic or manual
These shutters are available in a number of customizable configurations, including colors and operating systems. Arrange a free, in-home design consultation with one of our experts today to learn more.
Performance Guarantee from Louver Shop
We back our durable hurricane shutters with a limited warranty.
Material: 5 years
Painted finish: 5 years
Electronic motor and accessories: 5 years
Battery: 1 year
Get Inspired With Our LouverTite™ Shutters Photo Gallery
4 Great Reasons to Choose Shutters From

Louver Shop