LouverStorm™  Shutters From Louver Shop
Defend Your Home from 200 mph Winds
You've seen what severe weather can do. Protect your home from damage caused by high winds and heavy rain with LouverStorm™ shutters from Louver Shop.
We use extruded aluminum and stainless steel in our rolling shutters to ensure your home or business is well protected from the elements. Generally used as hurricane shutters, LouverStorm™ shutters protect your home in several ways:
Stand up to winds stronger than 200 mph.
Shut out moisture during heavy rain to prevent mold growth.
Add security to your property by reinforcing windows and doors.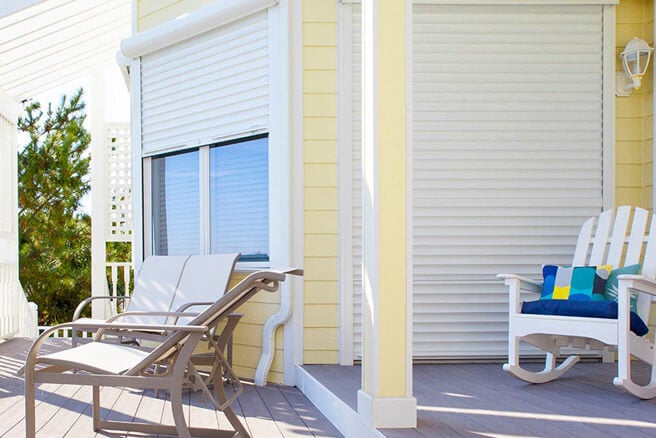 Exterior shutters are not available in all areas. Enter your zip code to check availability where you live.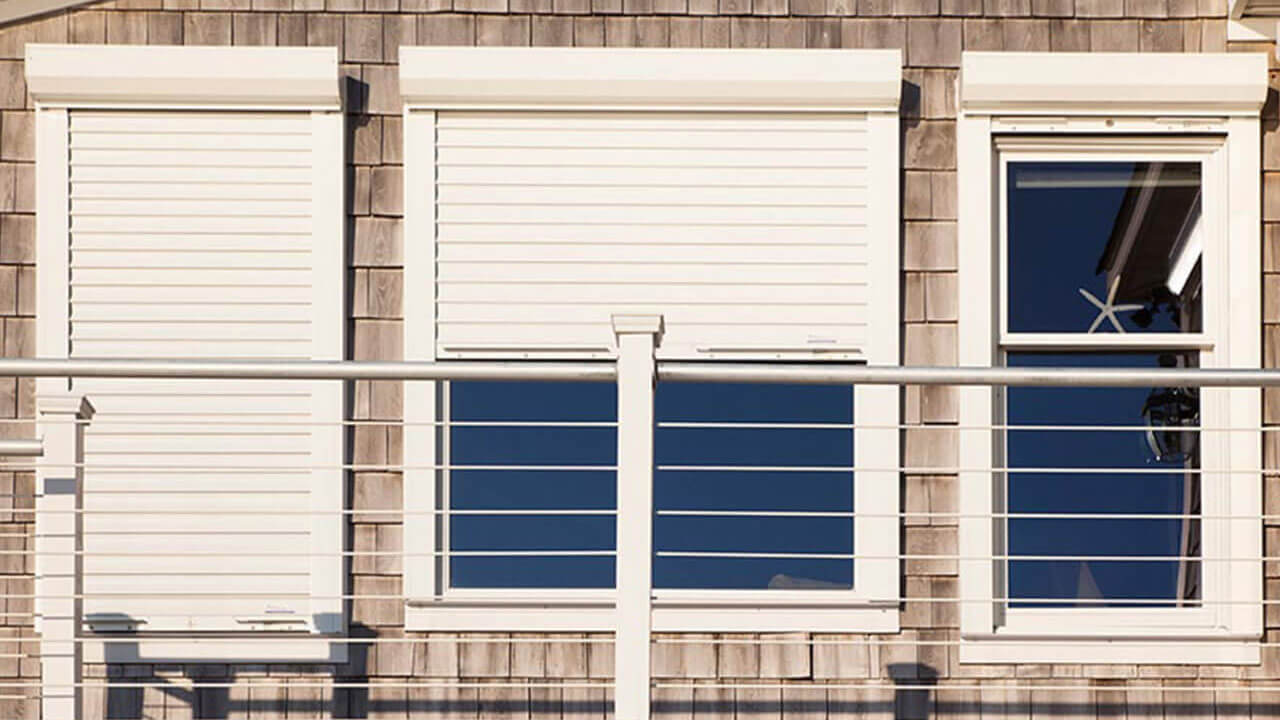 Added Protection and Energy Efficiency
LouverStorm™ shutters were designed to protect your home from severe weather, but they can also help your home stay comfortable and safe year-round.
Rolling aluminum shutters can defend your space against extreme temperatures and boost your energy efficiency. As an added layer between your home and the elements, they'll help you stay cool when it's warm and keep warm when it's cold.
They're also there to add security to your home. LouverStorm™ shutters can take damage without exposing your space to break-ins.
LouverStorm™ shutters are available in a variety of colors to match the exterior of your home.
We make sure adding safety doesn't take away from your home's architecture. Our shutters are available in the smallest housing boxes available. They'll become part of your home, rather than an eyesore.
Shutters Made Just for You
Material: Aluminum
Colors: Standard or custom
Width: Custom
Height: Custom
Operating System: Automatic or manual
Approved by: Miami-Dade HVHZ Building Code, Florida Building Commission (FBC), Texas Department of Insurance (TDI)
These shutters are available in a variety of customizable configurations, including colors and operating systems. Request a free, in-home design consultation with one of our professionals today to learn more.
Performance Guarantee from Louver Shop
We back our durable hurricane shutters with a limited warranty.
Material: 5 years
Painted finish: 5 years
Electronic motor and accessories: 5 years
Battery: 1 year
Get Inspired With Our LouverStorm™ Shutters Photo Gallery
4 Great Reasons to Choose Shutters From Louver Shop