LouverSafe™
Security Shutters From Louver Shop
Keep Your Property Secure with Compact, Modern Security Shutters
You're serious about protecting your property from damage. That's why Louver Shop custom LouverSafe™ Security Shutters are designed to take on any challenge—all with innovative features not available in other rolling security shutters.
When you're not using your LouverSafe™ shutters, they roll up into the industry's smallest housing box. These shutters take up about half the space of other rolling security shutters. They'll complement your business or residence, instead of distracting from it.
LouverSafe™ shutters are also a leader in sustainable residential rolling shutters. Our shutters are made primarily of aluminum (99 percent), much of which was previously recycled (60 percent). Nearly all of these shutters can be recycled when it's time to replace them.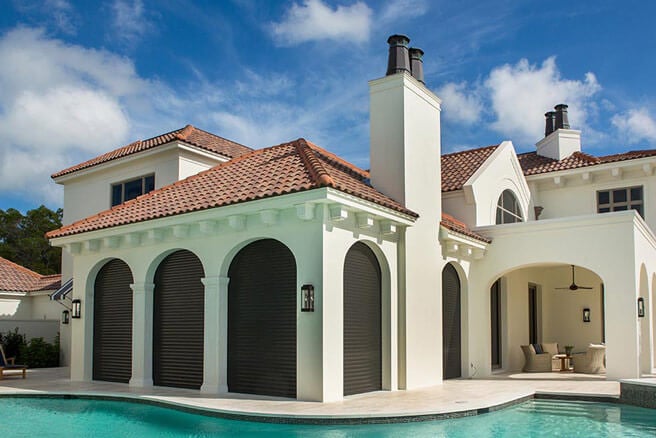 Exterior shutters are not available in all areas. Enter your zip code to check availability where you live.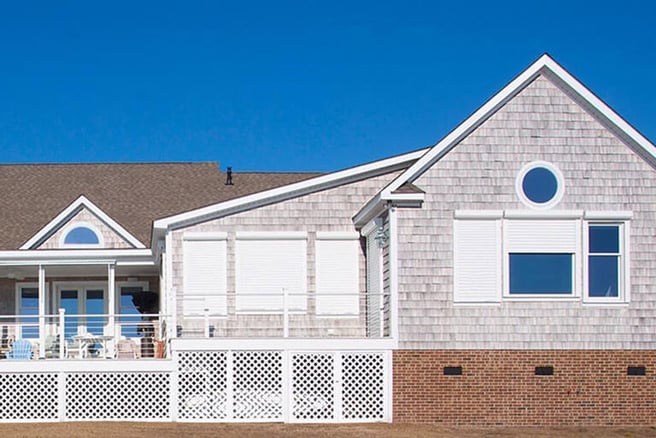 Strong Enough to Take on Storms
When severe weather strikes, home and business owners often experience property damage—especially at weak points like windows and garage doors.
LouverSafe™ shutters are tested for use against hurricanes. They can:
Reinforce windows and garage doors
Prevent or minimize damage from high-speed winds and heavy rain
Shutters Made Just for Your Property
Material: Aluminum
Width: Custom
Height: Custom
Operating System: Automatic or manual
These security shutters are available in a collection of customizable configurations. Schedule a free, in-home design consultation with one of our experts today to learn more.
Louver Shop Limited Warranty
We back all of our hurricane and security shutters with a limited warranty.
Material: 5 years
Painted finish: 5 years
Electronic motors and accessories: 5 years
Battery: 1 year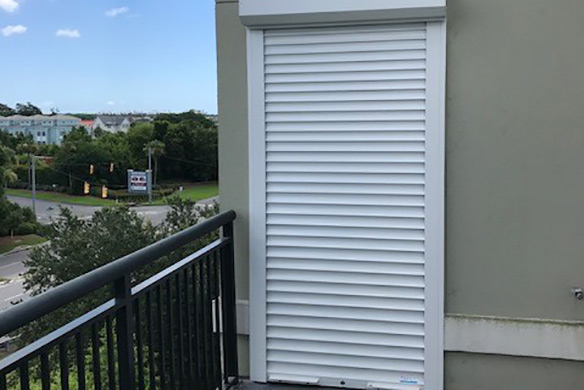 Get Inspired With Our LouverSafe™ Shutters Photo Gallery
4 Great Reasons to Choose Shutters From Louver Shop