Alta Honeycomb Shades From Alta &

Louver Shop
Alta Honeycomb Shades by Louver Shop are a game-changer for any home. Their innovative honeycomb design not only adds a touch of elegance to your windows but also delivers exceptional energy efficiency. These shades act as natural insulators, helping you maintain a comfortable indoor temperature year-round while potentially reducing your energy bills.
What truly sets Alta Honeycomb Shades apart is their versatility. With a vast selection of fabrics and customizable options, you can create the ideal window treatment to complement your home's style and your specific needs. Whether you seek privacy, light control, or a statement piece for your room, these shades offer the perfect blend of aesthetic appeal and practical functionality, making them a smart choice for any window in your home.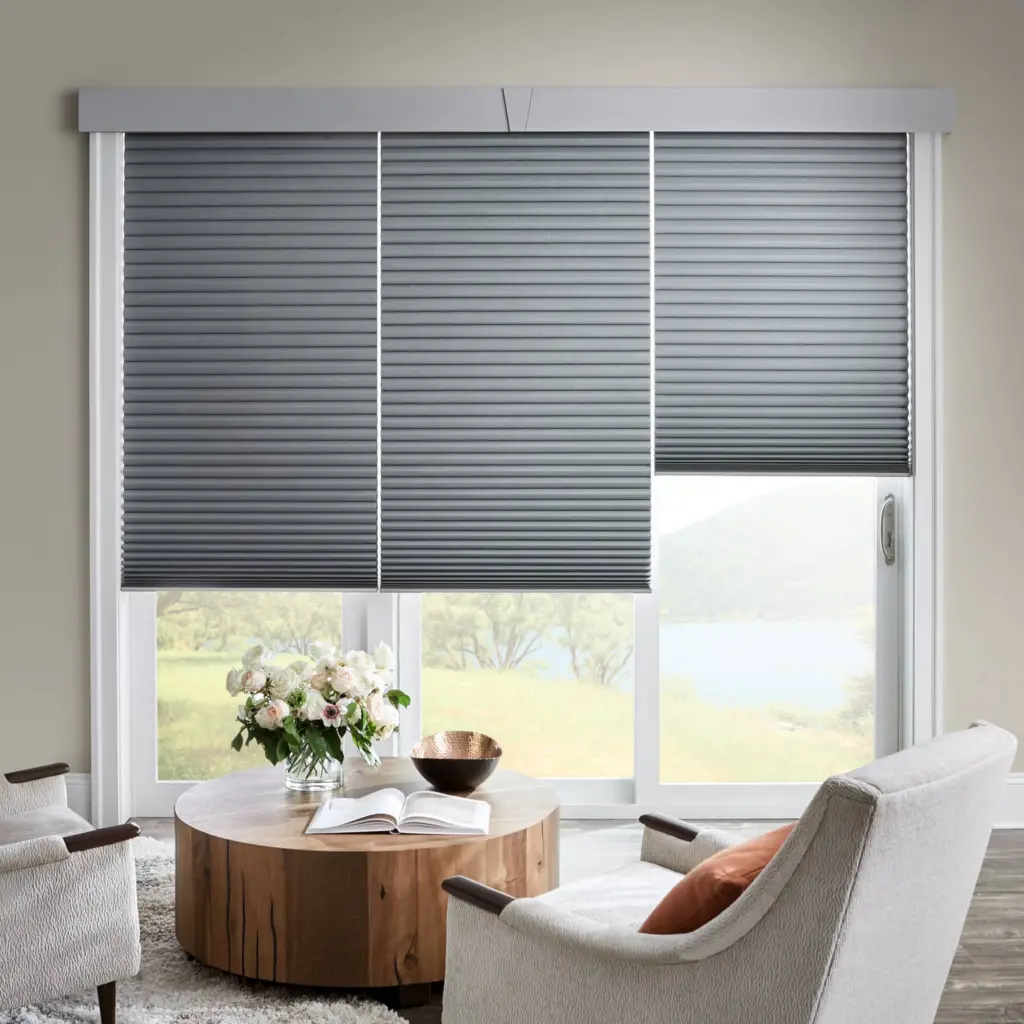 Discover the Benefits of Alta Honeycomb Shades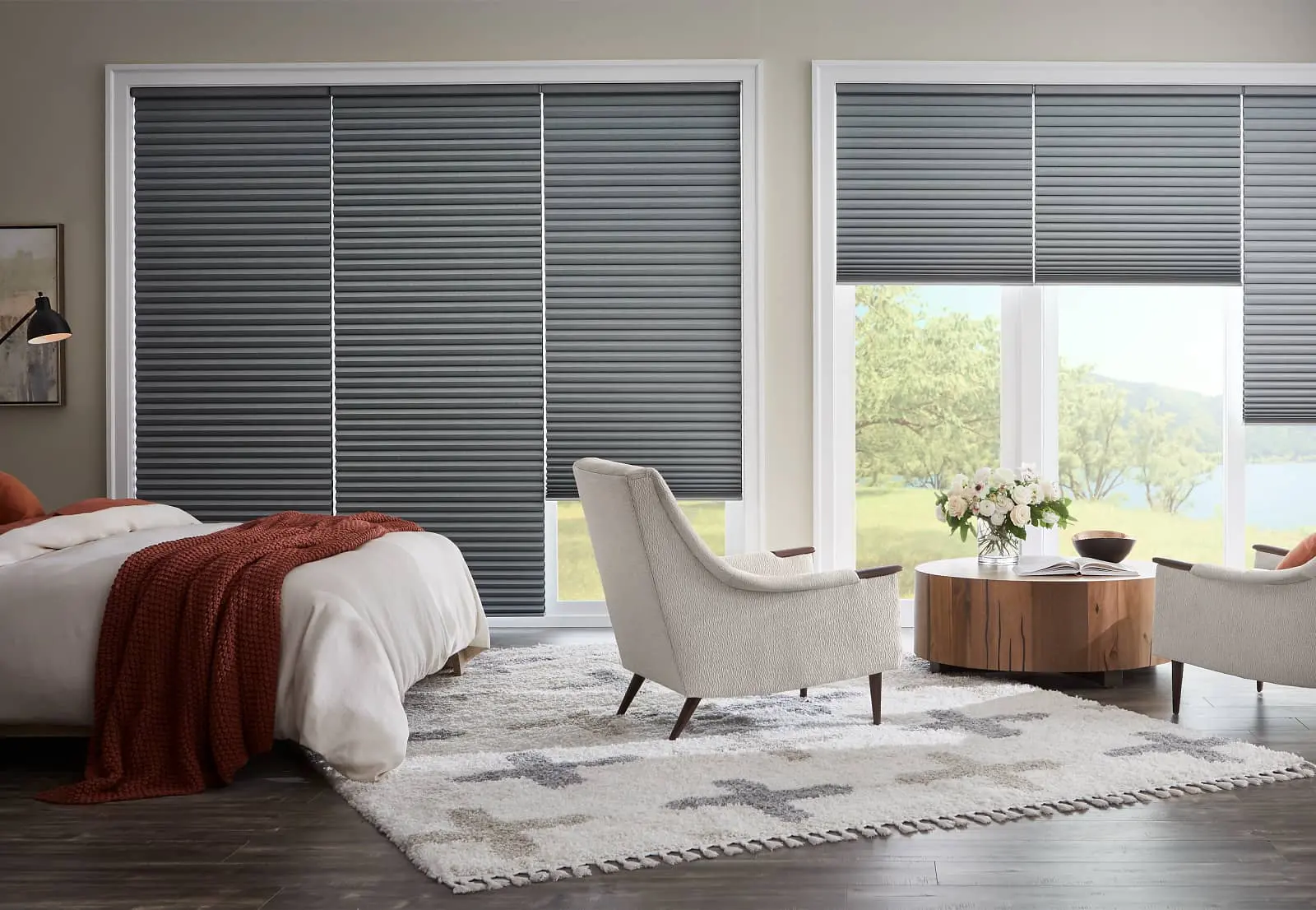 Discover the Benefits of Alta Honeycomb Shades
Extensive selection: four cell styles, luxe fabrics, diverse patterns.
Control light with opacities: sheer, semi-sheer, semi-opaque, blackout.
Maximize energy efficiency with SoftStyle shades' double cells.
Intelligent D cell design maintains pleat structure.
Elevate with 2-on-1 PowerWand automation: convenient and budget-friendly.
Wood/Faux Cornices for style and easy installation in various colors.
Cover unique window shapes effortlessly.
Stain/wrinkle-resistant fabrics for easy care.
Neutral white backing for consistent outside appearance.
200+ color choices, including prints and textures.
Control options: Cordless Lift, Cordless Lift & Lock™, Automated.
Enhance with Fabric Covered Rails (additional charge).
Shades come with color-coordinated rails.
Customize with Two-Fabric Combination for privacy and light control.
Energy Efficiency of Alta Honeycomb Shades
Alta Honeycomb Shades excel in energy efficiency, thanks to their ingenious honeycomb cell design. These shades create a natural insulating barrier that helps maintain a consistent indoor temperature throughout the year. Whether it's the heat of summer or the cold of winter, they work to reduce heat transfer through your windows, potentially leading to lower energy bills and a reduced environmental footprint. By offering such remarkable energy-saving benefits, Alta Honeycomb Shades combine style and sustainability to create a more comfortable and eco-friendly living space.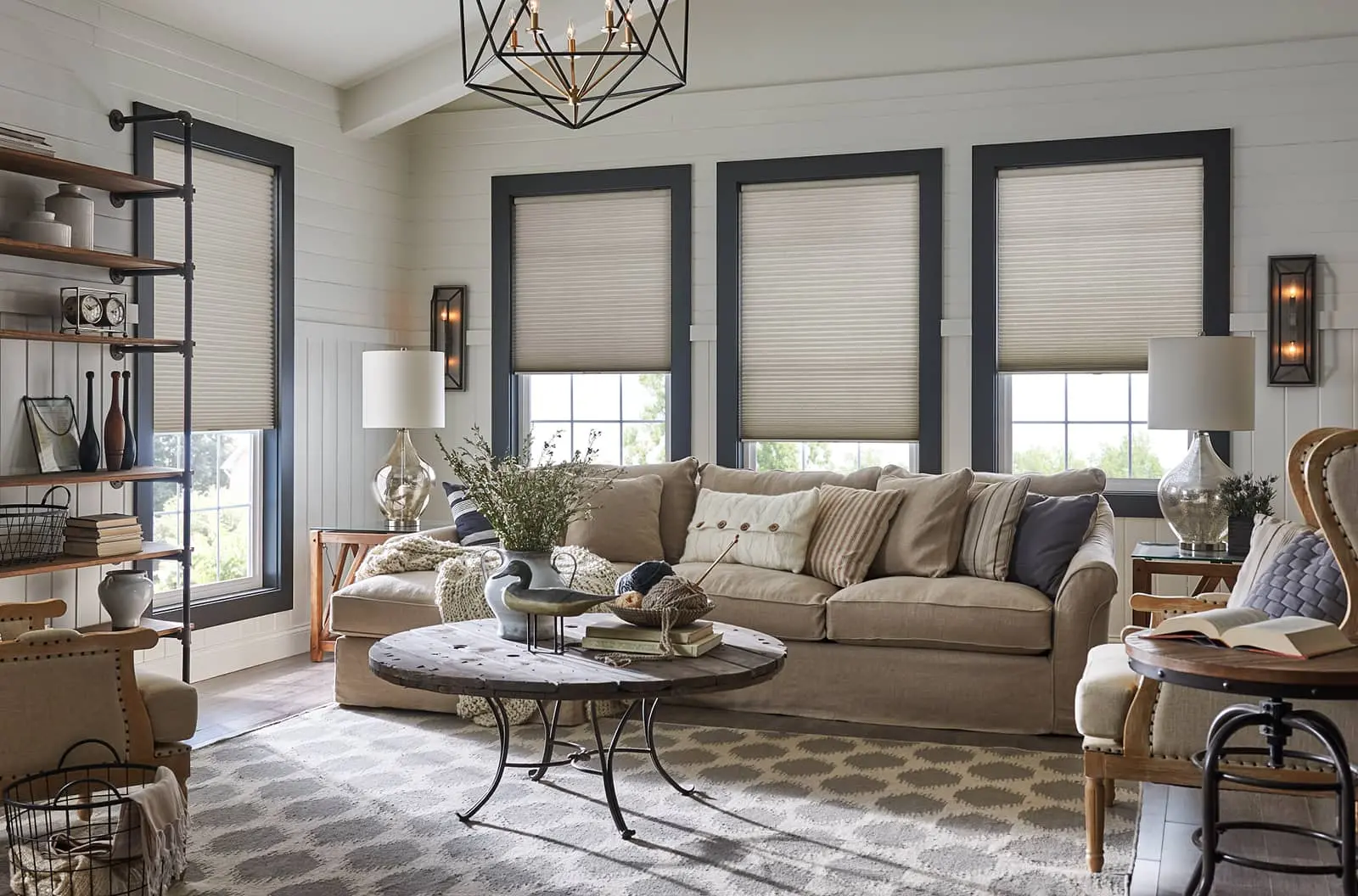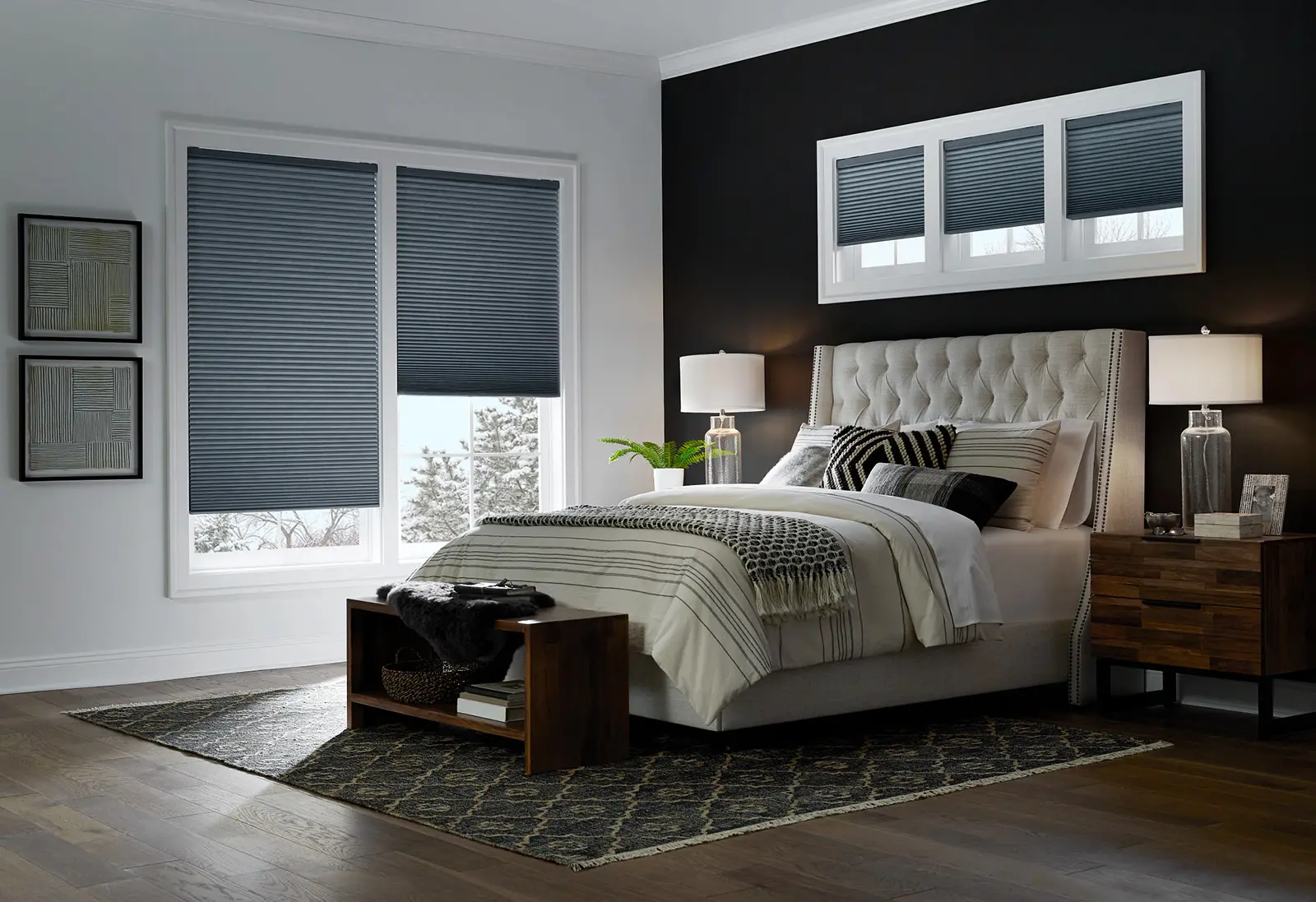 Mastering Light Control with Alta Honeycomb Shades
Alta Honeycomb Shades offer unparalleled light control, allowing you to easily tailor the ambiance of any room to your exact preferences. With a variety of opacity options, from sheer to blackout, you have precise control over the amount of natural light entering your space. These shades also provide excellent privacy, making them ideal for bedrooms and bathrooms. Whether you desire soft, diffused light or complete darkness, Alta Honeycomb Shades enable you to create the perfect atmosphere for any moment, enhancing both comfort and style in your home.
Effortless Elegance with Alta Honeycomb Shades Automation
Experience the ultimate in window treatment convenience with Alta's 2-on-1 PowerWand automation. This innovative system allows two independent shades to effortlessly share a single headrail, providing you with the flexibility to adjust lighting and privacy at the touch of a button for each shade. Plus, you'll appreciate the added value – not only is the PowerWand system affordable, but it's also rechargeable, eliminating the hassle of constantly replacing batteries and ensuring a cost-effective and hassle-free solution for your home's window coverings.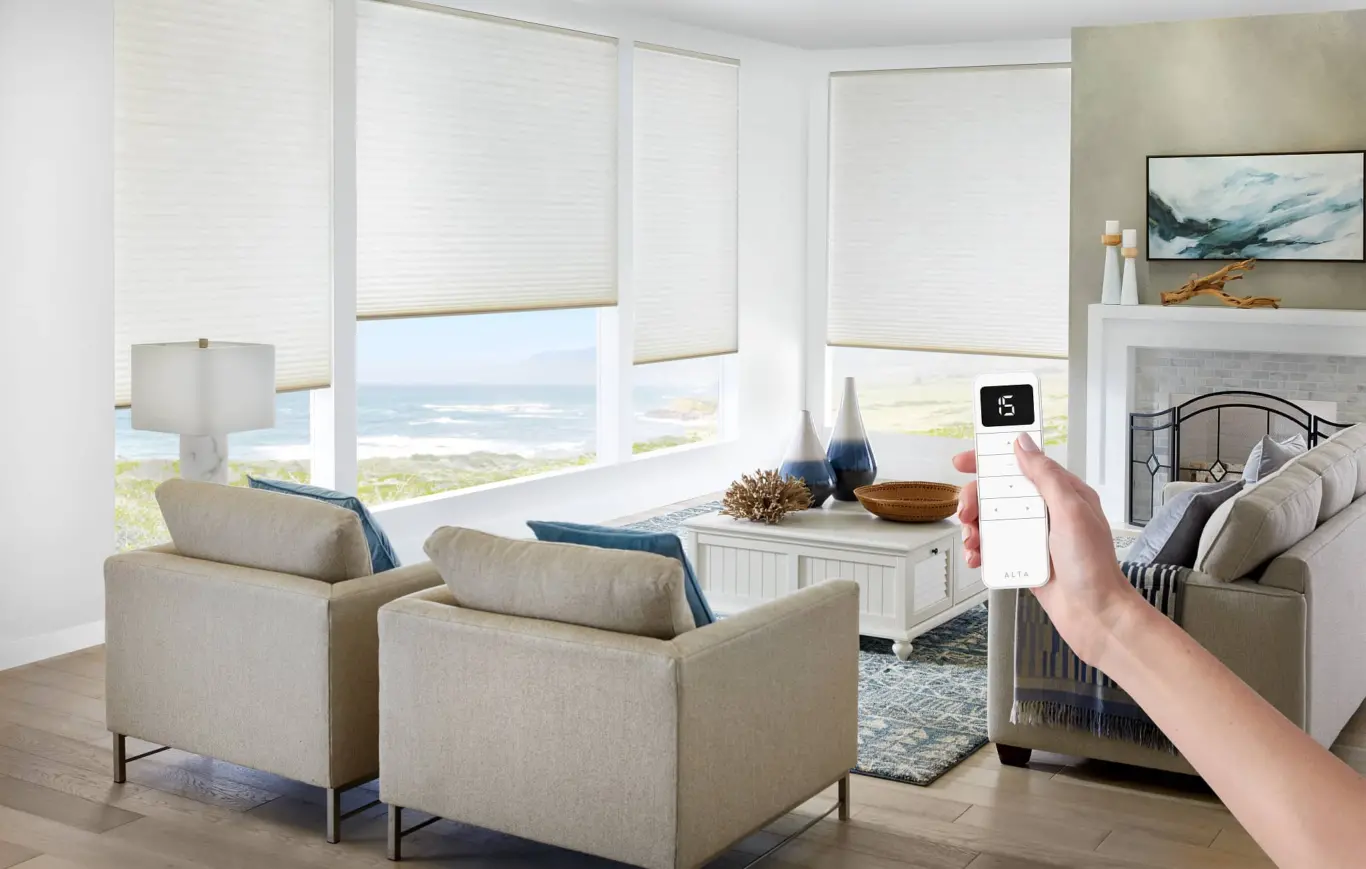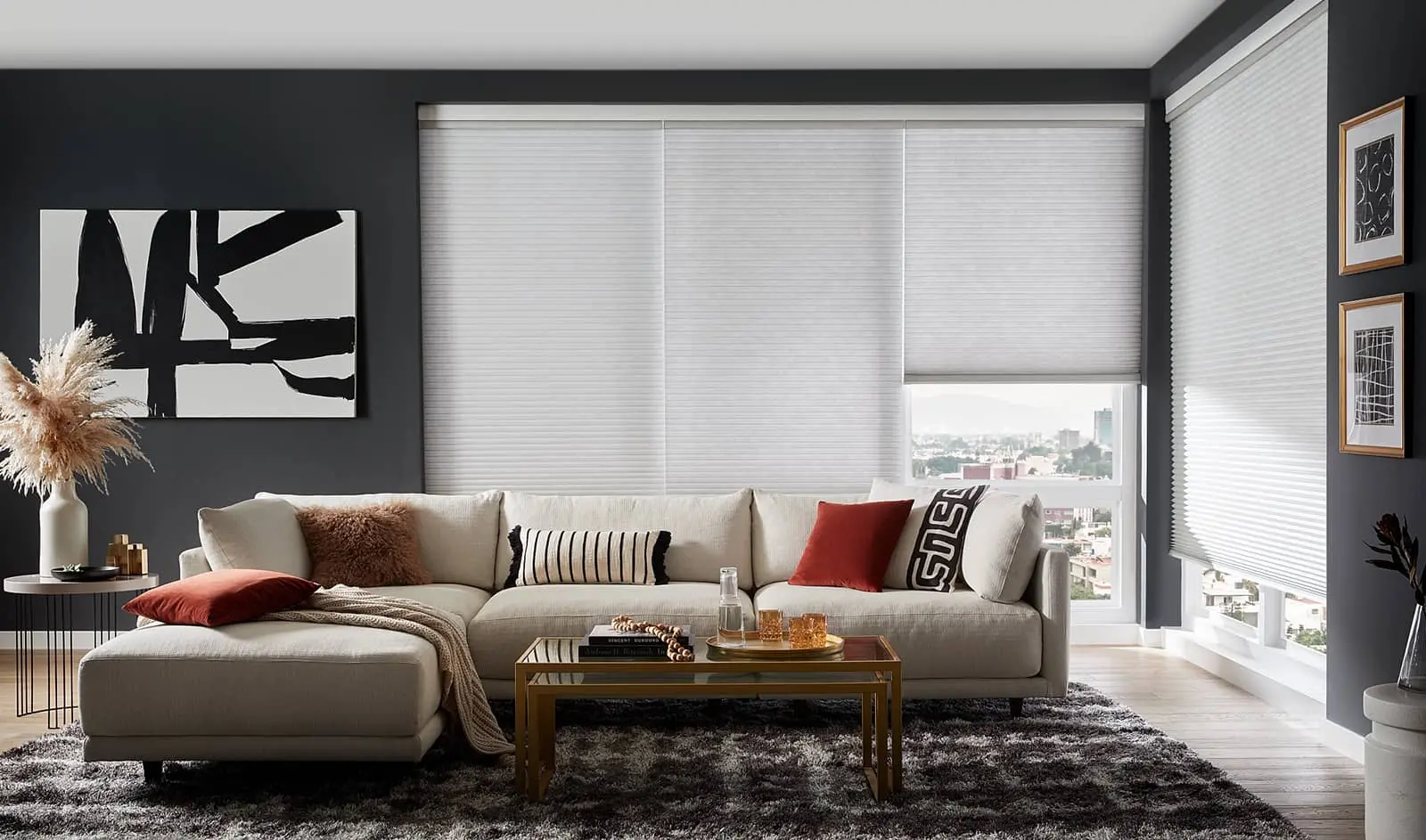 Elevating Interiors with Alta Honeycomb Shades' Aesthetics
Alta Honeycomb Shades are the epitome of stylish window coverings, seamlessly blending form and function. Their sleek, modern design and wide range of luxurious fabrics, colors, and patterns allow you to effortlessly elevate the aesthetics of any room. Whether you prefer a minimalist, contemporary look or a cozy, traditional ambiance, these shades offer endless customization options to perfectly match your interior decor. With their impeccable craftsmanship and attention to detail, Alta Honeycomb Shades not only enhance your windows but also transform your space into a showcase of elegance and sophistication.
Get Inspired With Our Alta Honeycomb Shades Photo Gallery
4 Great Reasons to Choose Shutters From

Louver Shop